The Postma Young Professional Medal was created to honor the accomplishments of young professionals who have made an impact and fostered a community culture in our region. Former ORNL Director Herman Postma epitomized this community spirit during his life; and his wife, Pat, continues the tradition of service today through her involvement in the Oak Ridge community. This award is sponsored by Amentum, the University of Tennessee, UT-Battelle, TVA, and CROET and will be given in conjunction with the Muddy Boot Award each year at the ETEC Annual Meeting & Awards Celebration.
Objective
To recognize, appreciate, and reward the accomplishments of young professionals who make an impact and foster a community culture. The recipient must significantly contribute to the community, in the development of a private company or product, politically, or within the federal programs.
Criteria for Honorees
One to two awards are presented per year. Honorees shall be selected by any or all of the following criteria:
Community Vision: Emerging sense of community vision and leadership skills, ability to communicate vision within the community, and significant attempts to enhance quality of life.
Business Development: Entrepreneurial effort/innovative approach to grow and maintain business, accomplishments in, and applications of research and development, and ability to grow an existing business to new levels.
Building Consensus: Involvement in local, state, and/or federal government to positively affect both community and business; and ability to create partnerships and foster relationship building.
And, other criteria as deemed appropriate by the Board of Directors and selection committee.
Chronological List of Postma Medal Recipients
Katherine Roberts, CNS, LLC: Y-12 Nuclear Security Complex (2022)
Megan Houchin, CNS, LLC: Y-12 Nuclear Security Complex & Pantex Plant (2021)
Jennifer Tyrell, Oak Ridge Associated Universities (2021)
Sasha Benjamin, Oak Ridge Utility District (2020)
Joe Storch, Patriot Talent Solutions (2020)
Brad Spears, RSI EnTech  Advantage (2019)
Ashley Hartman Saunders, Chief of Staff, UCOR, URS | CH2M Oak Ridge, LLC (2018)
Naomi Asher, Executive Director, United Way of Anderson County (2018)
Derrick Hammond, Pastor, Oak Valley Baptist Church (2017)
Travis Howerton, Director of Transformation, Consolidated Nuclear Security (CNS) (2017)
Wade Creswell, President, The Roane Alliance (2016)
Ann Weaver, Director of Facilities Management, Oak Ridge National Laboratory (2015)
Betsy Prine, Vice President, Gilmartin Engineering Works (2014)
Cortney Piper, President, Piper Communications (2014)
Colin & Sherith Colverson (2013) – Colin: Attorney/Advisor, US DOE; Sherith: Outreach Coordinator, Plan East Tennessee
Rebecca Crowe, Small Business Advocate, Oak Ridge Associated Universities (2012)
Katy Brown, President, Oak Ridge Convention and Visitors Bureau (2011)
Buzz Patrick, COO and General Manager, Omega Technical Services (2011)
Courtney Russell Branton, Public Affairs Manager, WSI-Oak Ridge (2010)
Stan Mitchell, Editor and Publisher, The Oak Ridge Observer (2009)
Leigha Justice, Protocol and Community Outreach Manager, Oak Ridge National Laboratory (2008)
David Bradshaw, President-Anderson/Roane Counties, SunTrust (2007)
Alex Fischer, Vice President of Commercialization, Battelle Memorial Institute (2007)
Ken Green, Assistant Superintendent, Oak Ridge Schools (2006)
Thom Mason, Director, Spallation Neutron Source, Oak Ridge National Laboratory (2005)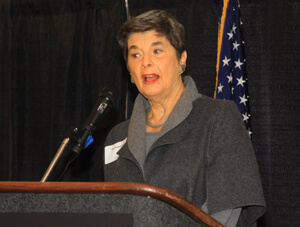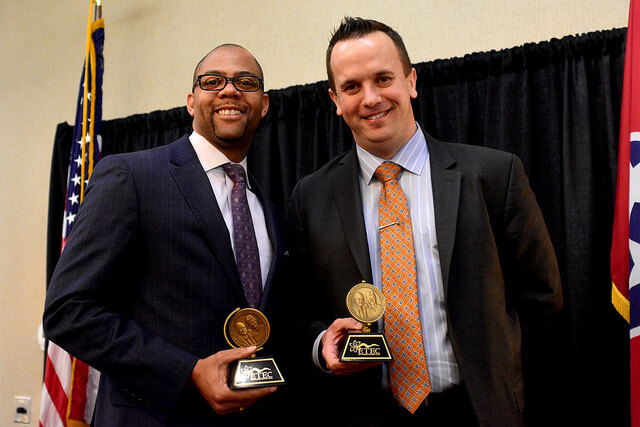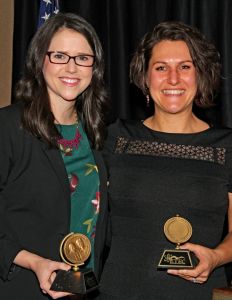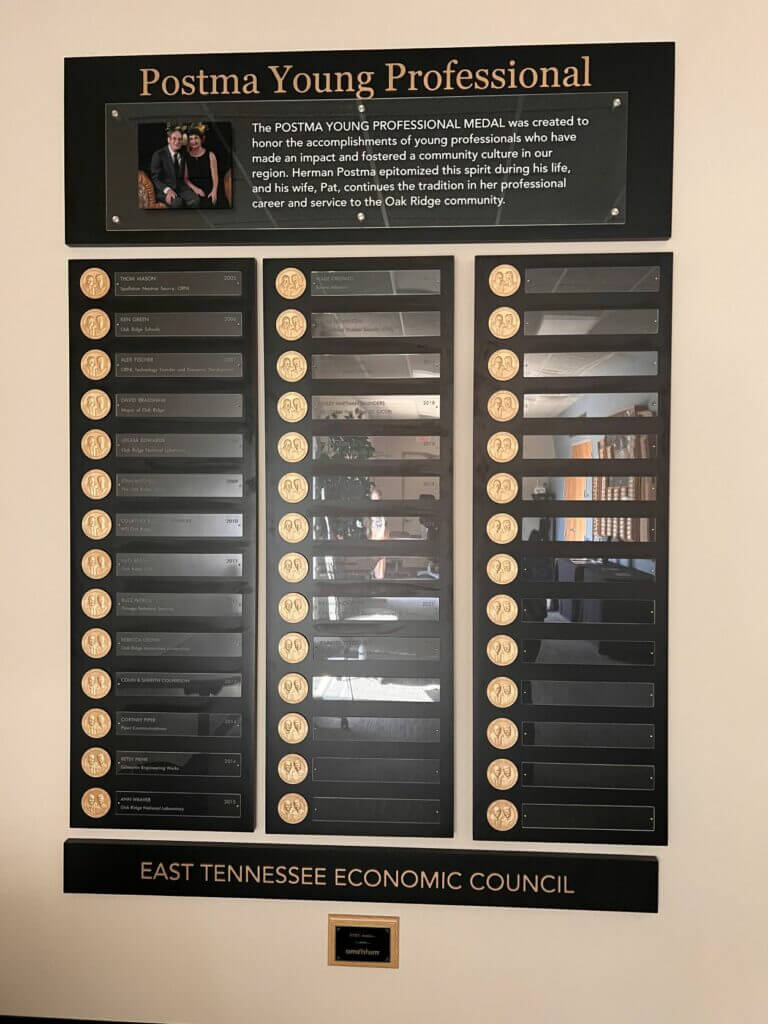 2022 Postma Young Professional Medal Photos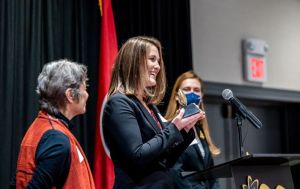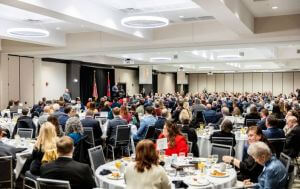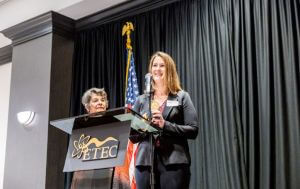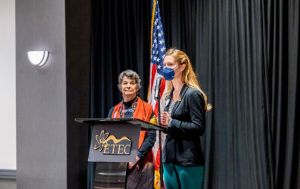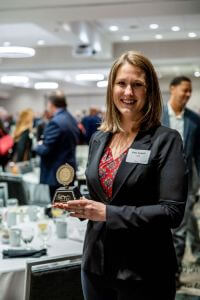 ~2021~
ETEC would like to thank Amentum for its contribution to ETEC's Postma Young
Professional Medal program. The generous investment will enable ETEC to recognize emerging leaders for the next 10 years.
Click to read news release.