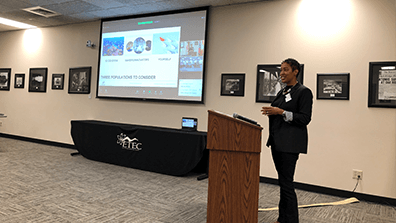 Held weekly for members and their guests in the UT Outreach Center in Oak Ridge, TN, from 7:30-8:30 a.m. on Friday mornings.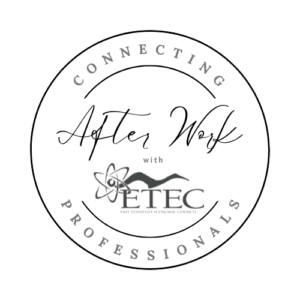 After Work with ETEC (In Person)
Held quarterly in the early evenings to connect early career and established professionals. Location alternates according to the topic.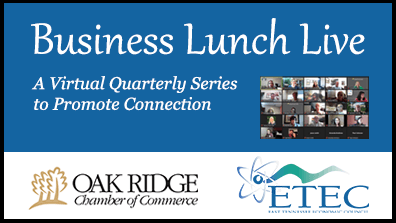 Business Lunch Live (Online)
Held quarterly in partnership with the Oak Ridge Chamber of Commerce at noon via Zoom.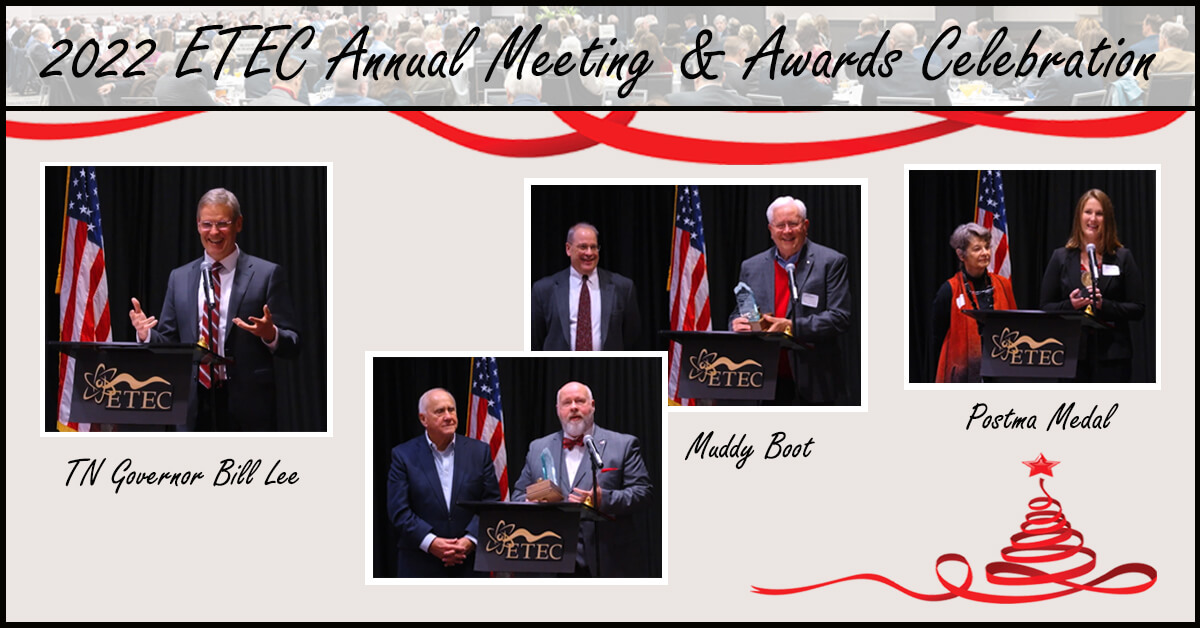 ETEC Annual Meeting (In Person)
A breakfast or lunch banquet held once a year to celebrate winners of the Muddy Boot Award and Postma Young Professional Medal winners and to gather the membership community.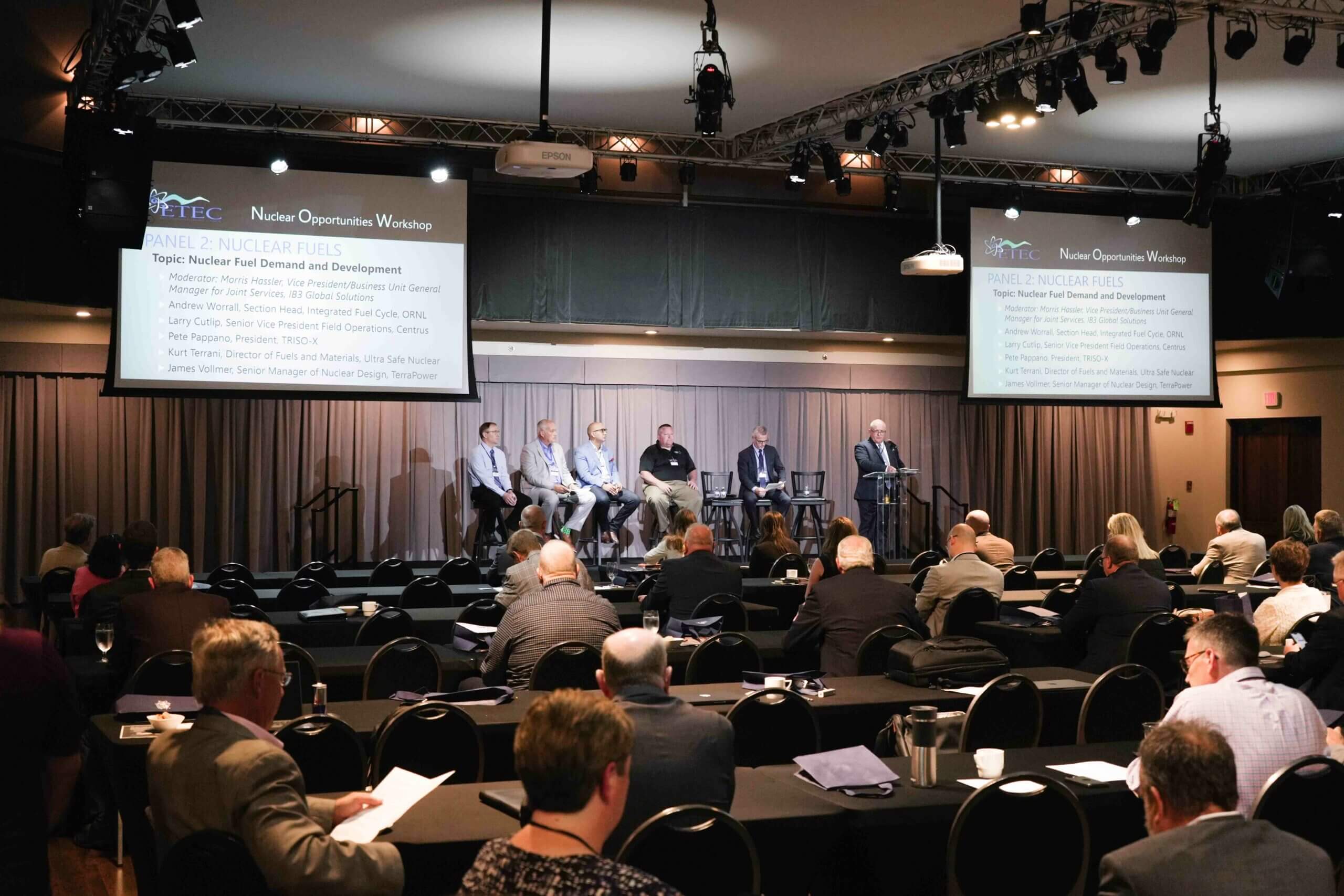 Conferences (In Person or Online)
Held once each year to gather private and public companies, leaders, and subject matter experts on specific subjects. (Ex: Nuclear Opportunities Workshop)
Special Events (In Person or Online)
Held as needed to gather groups together for a purpose. (Ex: reception to introduce a new organization or leader to the community)
The ETEC Calendar contains other local, regional, and state-wide events that are helpful to our members. They range from the Knoxville Technology Council events, to Friends of ORNL meetings held once a month to the Tennessee Small Business Development Center seminars held at the Oak Ridge Chamber of Commerce or Roane Alliance.